Radu Anghelin
Managed Services Engineer
Radu works within Sempre's Managed Services Team. Radu has worked in the Managed Services space for more than 14 years after graduating from AUT with a bachelor's degree in I.T and Marketing. Having joined Sempre in October 2022, he is looking to grow his knowledge in the data protection and storage field and is ready to take on new challenges. Outside of work, Radu is passionate about travelling, watching and playing soccer, as well as spending time with his family. A family which is set to expand in the coming weeks with the arrival of their second baby, having already a 2 year old daughter at home to keep them more than occupied.
Brian Norris
Professional Services Manager
Brian is the Professional Services Manager at Sempre and continues to hone his technical skills by remaining very much hands on at both architecting and implementing technical solutions.
Brian started his IT career working for a local New Zealand based company, building, deploying and supporting white box servers as an onsite resident at Auckland University of Technology (AUT). He attributes a lot of his early success to a sound understanding of Server hardware and the skills developed through years of troubleshooting.
After building a solid foundation in Server hardware, Brian was employed as a Systems Administrator at AUT where he was responsible for Microsoft, Telephony and Backup systems. Brian credits becoming proficient across almost all Operating Systems to the University's "open" and "early to adopt" philosophies which, most importantly, also led him to the technologies he would later specialise in, namely Data Protection, Virtualisation and Storage.
Brian joined a Data Protection specialist organisation and, over a 10 year period, he progressed through a number of technical roles and eventually took up a Pre-Sales position after discovering his passion for technology and ability to solve business challenges was a killer mix.
Despite his infatuation with gadgets and technology, outside of work Brian enjoys getting back to the basics and spends a lot of time fishing, camping and off-roading with his boys in some of the more remote, off the grid parts of the country.
Karl Moore
Client Executive
Karl is a Client Executive at Sempre.  For more than 23 years Karl has been involved with multiple companies delivering a wide range ICT products and solutions to SMB, Education and Enterprise clients up and down the country.
After 6 years of building solutions in the vibrant local assembler market Karl put down the tools and moved to team and product management, then to delivery and on to technical presales.  This led Karl to Sempre where he recognised an ethos of a matching desire to do what's right for our clients with a no-compromise attitude towards best-of-breed solutions.
Karl is based in Christchurch and when he's not working, is a keen sportsman, having represented New Zealand on several occasions on the world stage.  COVID saw a premature end to that and now Karl is happy playing basketball and football with the occasional mountain biking weekend thrown in for good measure.
When not masquerading as a home handyman, Karl can be found most evenings and weekends on long walks with his partner Alice and dog Jaxx adventuring around the greater Canterbury area.
Craig Ferguson
Managed Services Specialist
Craig is a Managed Services Specialist at Sempre Technologies, specialising in Enterprise Backup and Storage
solution services and delivery.
He has a diverse background which began in Electronic Servicing and Service Management, and developed into IT Support, Consulting and Account Management. Along the way he acquired expertise in Enterprise Backup and Storage solutions working for a Global vendor.
He enjoys spending time with his wife and family. Any other "spare" time is spent at CrossFit or biking when possible. He is also very interested in the Electrical Vehicle revolution and commutes to work daily on his e-bike.
Steven Still
Technical Consultant
"Steven  is the newest addition to Sempre Technologies and works within the Professional Services Team as a Technical Consultant, Customers and wider Sempre team.  Steven  has over 25 year professional IT career working with most things from Mainframes to the current cloud solutions.
Having travelled from the UK in the mid 90's he started at Skycity as a solution architect, where he introduced VMware virtualisation and SAN technologies.
Moving on to local integration partners looking for new challenges he has managed datacentre teams ending up as a solution consultant delivering national and global projects.
Steven and his wife Louise moved to New Zealand from the UK in 1995 and has worked in both the north and south islands for various integration partners. Steven left Dimension Data as a Senior Technical Consultant to join Sempre in October 2019.
Outside of work, Steven is kept busy with the local sea scouts.  Steven and Louise like to be by the water and travel whenever the opportunity presents.'
Hayley Evans
Project Coordinator - Professional Services
Hayley works within the Professional Services Team as a Co-ordinator, working alongside the technical minds, Customers and wider Sempre team, Hayley is keen to put her organisational stamp on things.
Outside of work Hayley's time is spent helping her husband with their family business and spending time with their young daughter at the beach, building forts or watching movies.
Phil Atkinson
Client Executive
Phil is a Client Executive at Sempre. With more than 27 years of experience in IT covering both technical and sales roles he understands IT transformation requires more than just having the right technology to succeed. The long-standing principle of people, process & technology is just as relevant in today's hybrid cloud world as it was back in the 1990s.
Phil gained a BSC(Hons) in Computing & Graphics Technology at Manchester in the UK, with his early career spent in retail & e-commerce in the UK, USA and NZ at companies including Tesco, Tesco.com and Safeway.com. Moving to the world of vendors Phil spent over 13 years in total at CA, IBM & most recently Dell EMC, driving New Zealand's Data Protection business.
Phil moved to NZ in 2002 and now has 2 young daughters with his partner Karen. Interests include spending as much time in the bush as possible as well as scuba, freediving, wild food & homebrew. Phil also has a passion for DIY and construction, however has finally come to realise his skills in this area have a somewhat limited scope.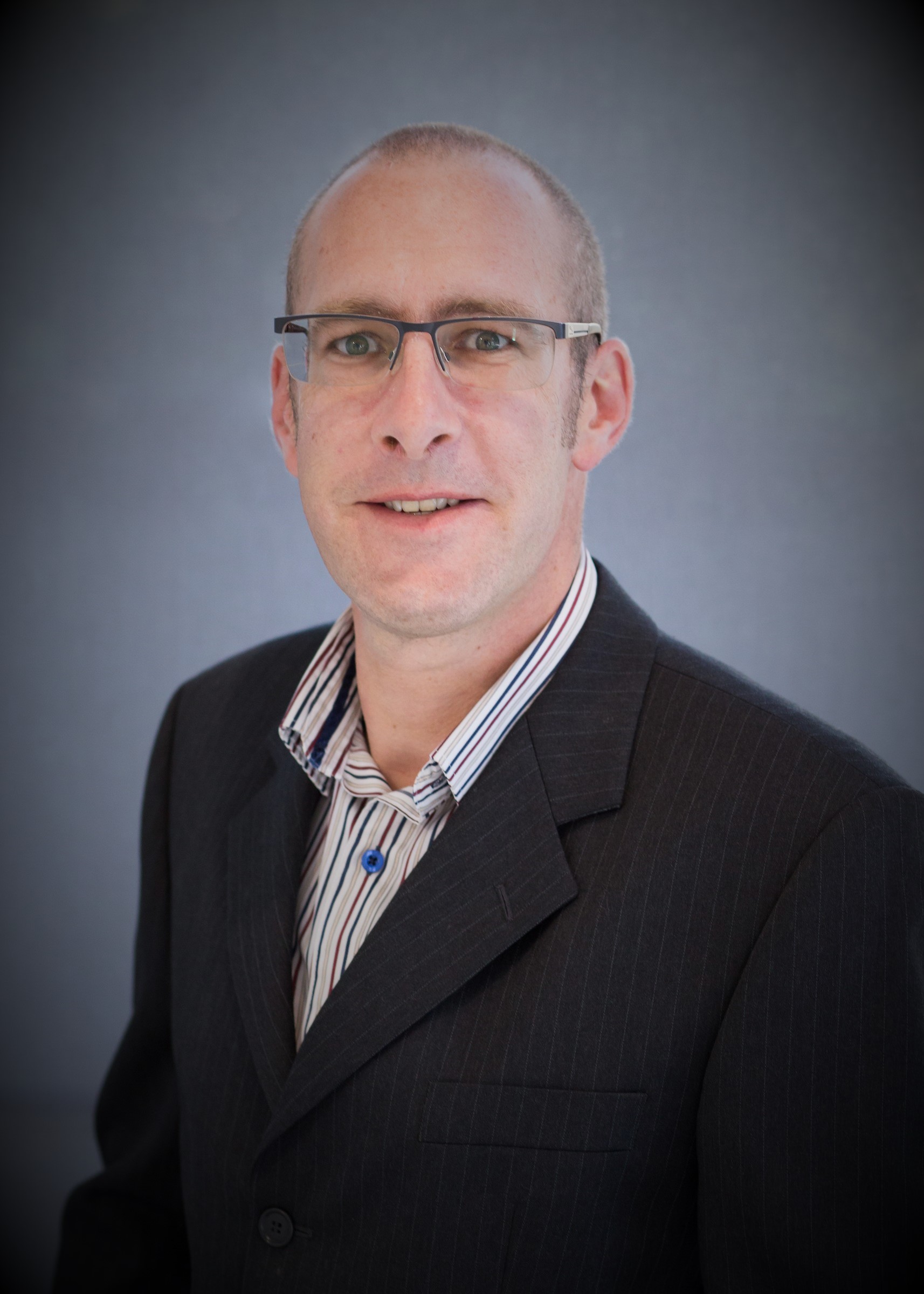 Chris Moore
Technical Consultant
Chris is based in the Bay of Plenty where he is a Technical Consultant under the Professional Services arm.
Chris' 15 year professional IT career was a happy accident, having graduated from Sheffield Hallam University with a Biomedical Chemistry degree. Starting as a desktop support technician with a global Fortune 500 Engineering company, he rode the wave of VMware virtualisation, eventually leading the Server Operations UK North team looking after a large server estate and playing an integral part delivering major global and national projects.
Chris and his wife V moved to New Zealand from the UK in 2008, taking up a Senior Systems Engineer role with Spark Bay of Plenty specialising in virtualisation, storage and data protection. Chris left Spark as a Technical Consultant to join Sempre in June 2017. In addition to his wide experience and knowledge, Chris holds professional qualifications from VMware, Commvault, Dell EMC, Veeam and Pure Storage.
Outside of work, Chris is a Horse Whisperer and can generally be found in the saddle riding the Bay of Plenty's ranges. Chris and V (well mainly V) manage a small lifestyle block growing lots of grass and individually named roast beef dinners.
Jody Thomson
Accounts Administrator
Jody is the accounts manager at Sempre Technologies. Working with customers, distributors and vendors requires a high level of skill, where Jody excels.
Jody and her husband Gary have two daughters. She likes to keep fit and healthy by going to the gym, other favourite past times include organising interesting places to travel too.
Arran Crighton
Managed Services Engineer
Arran works within Sempre's Managed Services Team.
Graduating from Long Bay College, where he specialized in IT general studies, Arran was interested in jumping straight into work. After meeting Sempre towards the end of his final year and reaching out he joined the company at the start of 2016 with the aim of gaining valuable experience in the IT field.
Arran is utilising both the experience of those around him and continual study to build his knowledge and expertise in the fields of data protection and storage. Being the youngest member on the team by far, he has both the time and attitude to so.
After growing up in Cape Town, South Africa, Arran moved to Auckland with the rest of his family in 2009. Outside of work Arran has a passion for motorsport and has been racing for the last 13 years. Recently he was selected to be part of the New Zealand Elite Motorsport Academy which has seen the likes of Shane Van Gisbergen and Hayden Paddon pass through its doors. In the rest of his free time he enjoys spending time with family and meeting up with friends on the weekends.
Richard Hoare
Technical Director
Richard is currently the Technology Manager at Sempre, where his role slides between all departments.
Richard started his career after graduating as an electronics engineer at Auckland University of Technology. He was inspired by leadership roles and became a manager of engineers at the age of 25. With the release of the IBM PC in the late 80's, Richard's interest quickly diverted towards computers. Sure, replacing service mount components on IBM XT circuit boards was interesting but he could see the future of the industry lay more with the software itself.
Richard played a key role in helping to set up a new data storage and protection service company, where he led research and development that enabled the New Zealand business to expand across Australia and the United Kingdom.
Feeling a need for greater challenges, Richard started his own data recovery business which is still operating today after 16 successful years. Shortly after Richard was also offered a part time role in a small data protection company which, fuelled by dynamism and innovation, began to expand rapidly requiring more of Richard's time. Branches were opened in Auckland, Wellington, Sydney and Melbourne and, during this time, Richard was elevated from being an engineer to CTO within the business.
The latest chapter in Richard's impressive career tome was written when an opportunity to part own a new company 'Sempre' became available early in 2015.
Richard continues to be grateful for the loyalty of our customers and staff who comprehend Sempre's vision.
Richard and his wife Emma have three children to educate, entertain and mold into model citizens. Richard is the classic DIY Kiwi, with the attitude of "why pay someone else to do it". He likes to keep fit and healthy, going to the gym and playing touch rugby for North Harbour.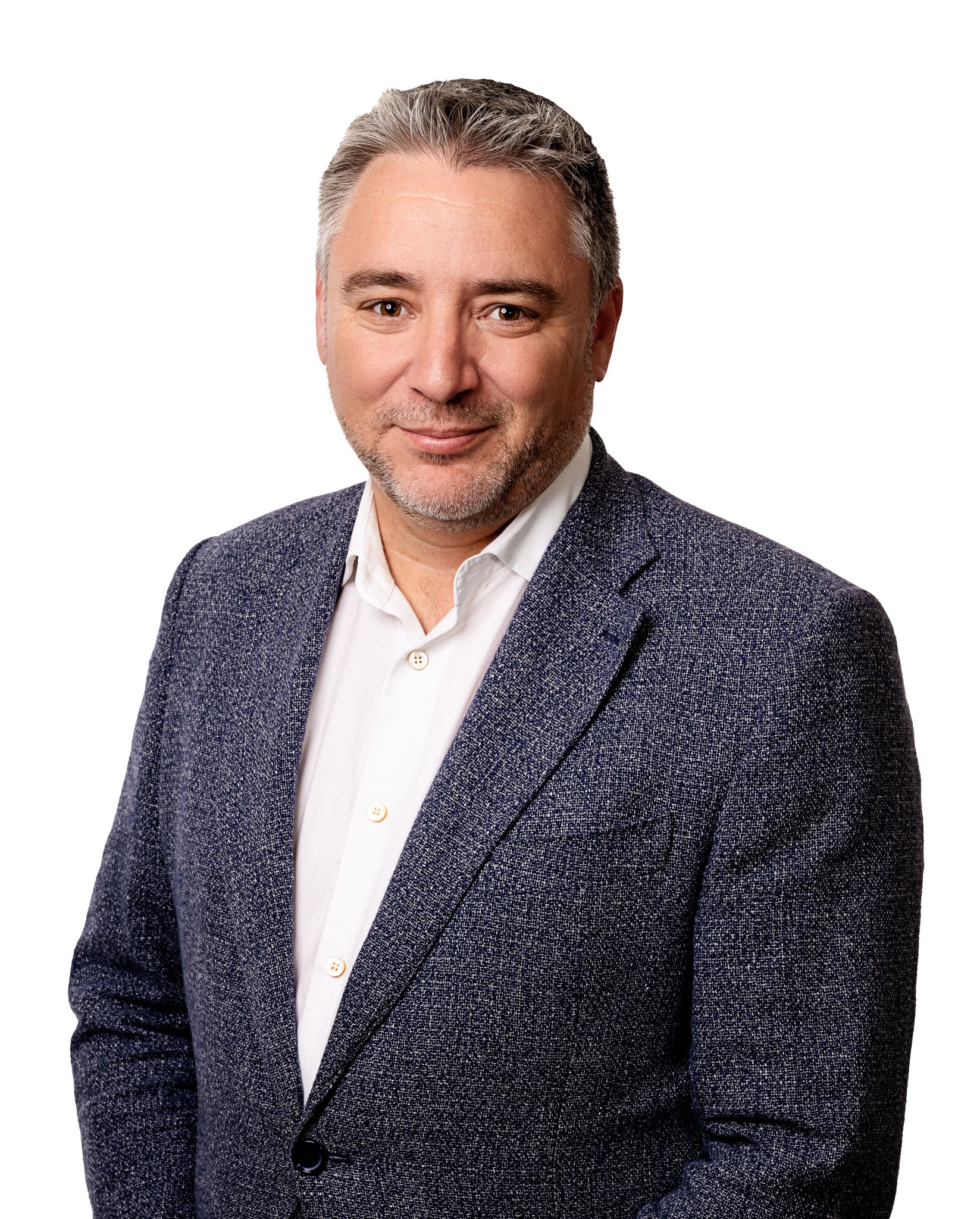 Antony Bridle
Sales Director
Antony holds the role of Sales Director at Sempre, no easy feat in a company jam packed with technical people.
With over 20 years of industry experience in technical, management and sales roles in New Zealand and internationally, Antony has a unique ability to engage with customers at any level. Antony is driven to partner with his customers, to first understand their business requirements and challenges and then to work with them to implement solutions which fully address their needs and add maximum value.
With IT moving through a significant transitional change in recent years due to the advent of Cloud, "As a Service", DevOps, Platform Three and Converged Infrastructure, Antony is focusing on how to assist and advance customers through this transition. "Adapt and Innovate or lose your relevance" is Antony's mantra.
People buy from people and Antony certainly enjoys building long standing and valuable relationships with customers and partners alike. With the opportunity to start Sempre alongside his esteemed business partners it was these relationships, and the respect and trust they were founded on, that have ensured the success of this new chapter in his life.
Antony is married to Deanne, the financial mastermind behind Sempre, and together they embrace the challenge of raising three beautiful children and taming 2 acres of land (in Antony's case with the use of his trusty ride-on mower).
"We cannot solve our problems with the same thinking we used when we created them" – Albert Einstein
Mark Holmes
Managed Services Manager
Mark is the Managed Services Manager at Sempre, looking after and working in the team which our customers rely on to operation their business critical infrastructure.
Following graduation from Auckland University of Technology, Mark started his career as a Mechanical Engineer. After two years in the industry he decided to change tack and started down the IT path. The first step on this journey was as the co-founder of a philanthropic web-based affinity portal in the late 90's which ran for several years. However, it was a little before it's time as the internet shopping market never got to the critical volume required for the site to prosper.
From here Mark started at the Millennium Institute of Sport and Health as the Information Systems Manager tasked with the setting up the IT infrastructure for this exciting new venture. This has since merged with AUT to become AUT Millennium and hosts some of New Zealand's top athletes. After 5 years Mark moved to Adidas NZ as a contractor then, and was shortly afterwards hired as the Infrastructure co-ordinator.
Needless to say Mark still possesses a fair amount of adidas clothing and accessories and appears to have an "adidas only" wardrobe policy. After reaching the milestone of 20 pairs of shoes he was persuaded to join a small specialised company focusing on backup, storage and virtualisation. Initially hired as a Support Engineer he later moved into the Managed Services division as the team lead. Currently he continues in the same role at Sempre where he works with a great team of talented individuals.
Mark has lived in and travelled through the Middle East, Europe and the Pacific. The highlight in his younger days being a 9 month sailing cruise through the Pacific on a 45 foot Ferrocement boat, including visiting over 30 different islands, swimming with wild manatees and hiking to the crater of a live volcano.
Mark's interests outside of work include Mountain biking, snowboarding and running and he is an aspiring multisport competitor. The high point being participation in the Cure Kids Great Adventure Race, which is not only a challenging event but also a great cause to be a part of.
Hayden Heta
Technical Consultant
As a Maori boy from Kaitaia with a small addiction to Nestle Milky Bar, Hayden's first job came as a Computer Operator working for Nestle NZ's head office in Parnell, Auckland. Hayden's dream job, with unlimited access to Milky Bar and scorched almonds, was a reality. Hayden told his partner at the time, now his wife, that he would never leave this job, ever! However, multiple 3 am call outs to fix the AS400 meant that this was always going to finish eventually.
In the early 2000s Hayden moved to Auckland University of Technology (AUT) where he started as a Desktop\Support Engineer, honing his skills on many different platforms and applications.
A couple of years later Hayden was promoted to a Senior Engineer where he managed four other engineers and was responsible for looking after the business faculty, covering 120 full-time and part-time staff and over 800 personal laptops, servers, switches and desktop PCs. The diverse culture of a tertiary education facility helped Hayden adapt his technical skills and develop his ability to communicate with all cultural ethnicities.
After leaving AUT, Hayden worked at Sky Television as a Network Engineer which essentially covered everything from server upgrades to configuring Cisco 2950 switches for the internal and external network infrastructures. During his time at Sky, Hayden worked on multiple projects ranging from migrating their entire network infrastructure to Ethernet (at the time Sky's head office was still on Copper) to Domain Controller upgrades and the secondment of SQL servers for the many applications Sky was housing at the time.
In 2007 Hayden moved into the Backup and Recovery space and continues on that path with Sempre. Hayden's passion for this particular area has been a steady climb in not just one area but across many. Technologies such as VMware, backup and recovery with different applications such as EMC Networker and Symantec NetBackup and data archiving with EMC SourceOne and Symantec Enterprise Vault are all areas in which Hayden has experience, as well as numerous other application installations, upgrades and configurations.
Hayden has 5 kids, 4 girls and 1 boy ranging from 20 years old to 10 months old, so has not had a decent night's sleep since 1995 which, incidentally, was the same year the All Blacks lost to South Africa in the Rugby World Cup – coincidence maybe? Hayden loves all sports and currently plays touch for Galaxy on Sundays. He is a qualified boxing coach and likes the hurt, as he has told many of his work and workout colleagues, "Pain is just weakness leaving the body".
Geraint Horton
Technical Consultant
Geraint is a Technical Consultant at Sempre working across both the Support and Professional Services teams.
Geraint was born and raised in the Bay of Plenty before making the big move up to Auckland in 1999. He started work as a Computer Operator for a Market Research company and quickly graduated to an IT Support role. Geraint's skills and experience continued to develop as he moved into System Administration, then started working with backup products and later picked up storage responsibilities.
Geraint began specialising in backup and recovery in 2009 and he finds working in this area provides continual exposure to a wide range of technologies and introduction to new technologies. During this time Geraint has built a comprehensive knowledge and skill set, which is constantly drawn upon to the benefit of the whole Sempre team and our customers.
Geraint is currently thriving on developing further Professional Services experience at Sempre. Success is sure to follow, underpinned by Geraint's attitude, technical capability, desire to help and ability to relate to customers and become a trusted advisor to them.
Away from the work arena, Geraint enjoys training at the gym and is an avid sports follower with a keen interest in cricket, rugby league and MMA.
Geraint is married and has a young boy who exuberantly enjoys being chased after, keeping his parents both entertained and exhausted.
Chris Bornman
Client Executive
Chris is a Client Executive at Sempre. His focus is to strengthen existing relationships with clients, build new long standing ones and to execute on his commitments to our customers and vendors.
With more than 24 years of IT experience in multiple roles from technical, management and sales; Chris truly understands transformation and intrinsically grasps what IT environments need to do to adapt in today's fast changing industry.
Chris studied at Pretoria Technicon in South Africa which he equates to AUT in our Land of the Long White Cloud. The comparison is provided for the benefit of those All Blacks supporters who haven't adopted the team after migrating from South Africa and therefore may not know exactly where Pretoria sits or what on Earth a Technicon is.
Chris came to Sempre from EMC. During Chris's sales career he has proudly received numerous sales awards with the most outstanding being the mid-market Top Gun Sales award across Australia and NZ at EMC in 2012. He also received a Platinum Award in 2014 in appreciation for his commitment and focus.
Chris and his wife Anneke moved to New Zealand in 2007 with their two beautiful and kind kids, a boy and a girl. The family love playing squash and hockey; although Chris is not so much into the hockey as he is, in his own words, "useless at it". He prefers time on his power tools building, fixing or creating something. He also enjoys time relaxing on his boat catching all sorts of weird and wonderful things for the pot.